The Rotary Club of Altona Inc. presented for 4 days
The Hobsons Bay Art Show
29 September to 2 October 2016
Friday-Saturday 10am-5pm/Sunday 10am-4pm
PREVIEW GALA FUNCTION - Thursday 29 September 2016 was well attended.
Judge Stephen Doyle made comment on the Award winning Artists Artwork and presentations Award. Sponsors were present to meet the Award winners.
Our night was rustic and filled with glorious Celtic and Folklore music by FOLKUs
39th Annual Art Show at the seafaring Rustic site,
SeaWorks - 82 Nelson Place, Williamstown.
Thank you to all the Artists who participated at our Art Show.
Login to submit your work (Closing date for Artist entries is 8th September 2016)

Characteristic of its seafaring charm the venue complements the Exhibition of extraordinary works of Artist from across Victoria.
In 2016 a smaller exhibit with 360 exhibits of artwork presented. I was unfortunate that the State of Victoria also had a AFL Grand Final this weekend due to the by-week, and also it was a Western Suburbs Club 'Footscray'. As all, we are pleased the Doggies won and next year our planning of date will be well away from AFL finals.
OUr exhibit this though lower number was of HIGH standard, the quality of artwork exceptional.
SeaWorks offers the accessible space and the Rotary Club of Altona has exceptional plans for our 2016 Art Show taking full advantage of the venue space to mark this as our BEST SHOW held and especially the Opening PreView Evening, NOT to be missed, now on a Thursday!.

Characteristic of its seafaring charm the venue complements the Exhibition of extraordinary works of Artist from across Victoria.
For further information about being a Sponsor, attending the Hobsons Bay Art Show PreView evening in 2017 feel free to contact Therese McKenney through this site 'contact us'
Please visit the Club website www.altonarotary.com.au for more information of our club, our history, our projects and your community-be part of it, make a difference. Join the conversation and contact us.
Our Major Charities who will benefit from our fundraising efforts of the Hobsons Bay Art Show are:
Kick Start Breakfast – The Rotary Club of Altona is a proud community partner of the Altona Community Bank® branch Bendigo Bank. Together we have worked to develop and fund a Kick Start Breakfast program in Altona Schools. This program provides breakfast to school children, who may otherwise start the school day without a meal. The Kick Start program has made a difference by giving our local school students a healthy breakfast. This is turn has proved to assist educational outcomes.

Latitudes - assisting our disadvantaged youth to gain a strong connection to their community. Provide mentoring, life skills, health and well being.

Wellness Centre in the WEST - Rotary Altona supports the RoCan initiative of Yvonne Moon OAM to build a Centre of retreat and wellness in the WEST

The WHITE RIBBON Foundation - to stop domestic violence against our women
The 2016 Hobsons Bay Art Show - is over see you in 2017

the 39th Rotary Club of Altona's Annual Show

Thursday - PreView Gala Evening 29th September 6:30pm and Prize winning Artists Awards

Friday - young artist presentations (Little Art Big Art) 30th September 2pm

Seaworks , 82 Nelson Place, Williamstown

Contact: Therese McKenney
Mobile No: 0412 315 450
Last Years Winners
Congratulations to the Artists who have been awarded prizes at the Hobsons Bay Art Show 2015 - click here to view the award winning paintings
Stunning Location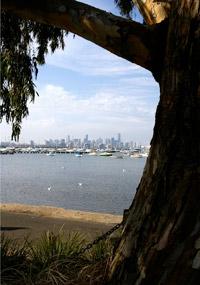 Seaworks Maritime Museum,
82 Nelson Place,
Williamstown Vic 3016.
Come and see a wide range and variety of work from artists across Victoria.
Previews and presales evening: Thursday, 29th September. Bookings are now available.
Sponsors
Latest News
Hobsons Bay Artshow Up and Running
The 2016 Hobsons Bay Art Show will be running from September 29 - 2 October, 2016. Held at the Seaworks Maritime Museum.
PreView Evening bookings open for a 'Sit down dinner' Thursday 29...
Opening Night Announced - Book Now!
To launch The Hobsons Bay Art Show, 2016, we feature a special Gala Preview and Official Opening.

Opening Night guests have the opportunity to meet the Award Winning Artists, and be the...
Location
Seaworks Maritime Museum
View Larger Map